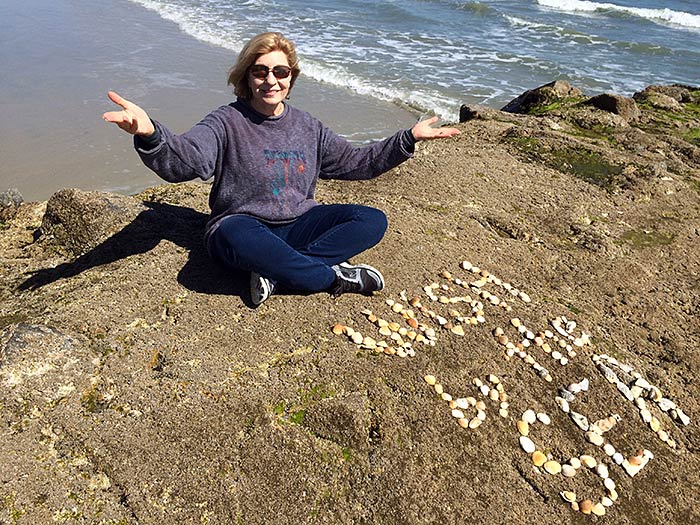 Find your Calm
The Sea is a wonderful place to find your 'calm'.
Find your Calm
The Sea is a wonderful place to find your 'calm'.
Find your Calm
The Sea is a wonderful place to find your 'calm'.
You can always count on the Sea to return to the Calm after the Storm.
The Sea gives us insight to the reality of our life — we know life gets rough sometimes. We know we must weather the storms. The Sea is unpredictable and scary! However, we know we can count on the the gentle waves and breathtaking beauty to return.
The storms are quickly forgotten when calm returns with unforgettable, breathtaking moments where time stands still.
A walk on the beach or just hanging out watching the waves roll in and out give us precious time to ponder on life and make a Wish by the Sea.
"Wishes must be made before they can come to life" 
"Wishes must be made before they can come to life"
"Wishes must be made before they can come to life"
Wish by the Sea is a web-based creative platform intended to inspire locals and visitors to take a moment, ponder on life, breath in the magic of the ocean, the mystery of the marsh, the river and old oak trees and make a Wish by the Sea.
Take a little time out of your day and make a wish for yourself or just because the world needs positive wishes to be made everyday.
Writing and sharing your wish brings it to life.
When you put your wish into writing it speaks to your heart, turns dreams into reality, helps others, creates awareness, sparks new ideas, new things and new inventions that can change lives and make a difference in the world.
Wish by the Sea introduces the idea of how one wish or shared idea can have a ripple effect in many lives, our communities and the world. Imagine what can happen when positive wishes are made and they grow into reality?
Participants are encouraged to make a wish and place it on one of the Wish by the Sea bulletin boards located in the following local businesses: 
Harvest Commons
Wish Candle Company
Tracy Hanna Foye Designs
Local Business
Local Business
You may be holding onto the next great wish for a new invention, a life changing idea for yourself or someone one you really care about , a new business ideas, an artistic talent that could be profitable, inspiring ways to have fun and meet new people. Wishes must be made before they have a chance to come true.
Great ideas can pop up at the strangest times but are forgotten quickly. It's so important to capture them in the moment and write them down. Great wishes are waiting on you to give them wings to fly out into the universe and come true.
Be inspired and start your wishful journey on Pawleys Island.
Your wish is important.

What do you WISH?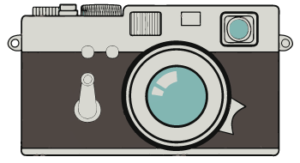 Photo Walking
HAVE YOU TRIED PHOTOWALKING?
Combine daily walks with photo stories and let your feet and creativity roam free. 'PhotoWalking' is a visionary way to get you moving, clear your mind, and connect with your surroundings.
SUNRISE/SUNSET
Check the time of sunrise/sunset and make an effort to be outside at least a half hour before. You won't be disappointed with the light you see, how it transforms your photos, and the dramatic sky changes every few seconds.
TRY DIFFERENT ANGLES
Instead of the usual landscape shots, try taking photographs squatting down, or step on a bench and take them from high up. Tilt your camera so the photo is lopsided, sometimes this can give a quirky, unique effect. On your walks don't forget to turn around once in a while and take in the view from behind you, or just stop for a few minutes to absorb what's around you.
PICK A THEME A DAY
Flowers, close-ups, macro, minimalism, the beach, architecture, animals in nature. Sometimes focusing on a certain style of picture can be more fun than randomly snapping away.
ENTER COMPETITIONS
Both Instagram and Twenty20 offer photo competitions which give you a theme to work with. The photo community votes and you can earn 'honors', sometimes even selling your photos!
PLAY WITH FILTERS
Filters can make any photo look better or dramatically different. You can show off your style by experimenting with a few; Have as much fun as you want with this.
Join a Photo Walk
Many cities and town host Photo Walks. As a tourist or a loval, you're bound to discover something new and unusual (and photo-worthy) and probably make friends along the way. There are night-time only walks, even secret walks which take you off the beaten track. Some offer practical advice on how to use your camera, while others focus on the highlights of the route alongside stories of history and intrigue that make photos all the more interesting. Consider re-discovering your own city this way and join a Photo Walk or create your own.
Waves of peace, endless possibilities and happiness flow freely from the Sea. The Sea has a magical way of quieting the mind and making us feel happy. Millions of people flock to the beach every year to find a week or two of happiness.
We are surrounded by beauty on the beach. It's a place for pondering on life, sleeping in, taking walks, reading and just being.
The blue green of the sea and the sound of the ocean waves gives us feelings of security and relaxation. It's so easy to enjoy the moment and feel happy just staring at the blue green sea — watching the white caps on the waves roll in and out.
It's the perfect place to ponder on life and feel vastness of possibilities all around you and Make a Wish by the Sea.
Be brave and dare to wish for whatever you really want in life.